Bell automation
Setting the pace of life in our towns and villages!
Since 1868, Bodet Campanaire has electrified thousands of bells. We operate a complete, safe solution, perfectly suited to the configuration of your bell. Program and manage your installation easily, to enjoy the melodious sound of your bells!
A custom service to restore your bell tower
As each bell tower is unique, our teams adapt to the configuration of each bell tower and its environment while respecting bell craftsmanship.
Design
Our design office adapts to all bell towers.
Manufacture
Products manufactured in our workshops in Trémentines.
Installation
Our technicians are specialised in bell tower equipment.
Maintenance
Our technicians are available to maintain and inspect your buildings.
Program your bell ringing
It's never been easier to control your bells. Opus controls and manages your bells automatically. No more need to ring your bells by rope or even be present to start them ringing.

Each ring can be configured and programmed.

Use Opus to:
- Configure according to your needs
- Manage bells and clocks
- Automatically ring religious ceremonies
- Synchronise time perfectly with a radio antenna
A complete solution
The electronic ringing motor
- adjusted accurately to the bell amplitude to ensure a uniform ring and avoid damaging the bell.
- low energy consumption.
- sealed against water and dust and treated against corrosion.
- adapts to various bell weights.
Chime motor
- used to chime the hours, the angelus, the funeral toll, alarm or carillons for large bells up to 5,000 kg.
- more powerful than an electronic chime.
- sealed against water and dust and treated against corrosion.
Electronic chime
- used to play carillons or chime hours thanks to a very short reponse time.
- accurate adjustment of the striking point on the bell with a mild steel clapper, protecting the bell and yielding a better sound.
- for mounting inside or outside the bell.
- sealed against water and dust and treated against corrosion.
- adapted to various bell weights.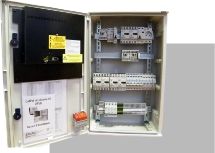 Electrical safety cabinet
- centralises all electrical connections and includes the necessary protections for each component (motors, electronic chimes, clock timers, lighting) in compliance with standard NF C 15-100.
- used to communicate between the Opus control unit and the safety cabinet, wired or wireless.
- sealed (IP55) and fitted with an emergency stop and keyed lock.
The bell: a musical instrument
Bell automation can:
- set the pace of life in your towns and villages
- preserve the authenticity of your historical heritage
- share a melodious and harmonious sound
- mark important events
The Opus carillon includes:
200
ring tones
200
melodies
19
Angelus
19
funeral toll
If your installations have three or more bells, we suggest the midi keyboard, used to:
- manage up to 64 bells
- program new melodies
Guaranteed bell installation
Bodet Campanaire guarantees all its products for two years.
All products are manufactured in our workshops: 100% made in France, 100% made in Bodet.
Tested and installed by us to offer you quality equipment.
All our products meet current standards, including the electrical standard NF C15-100.
Our bell experts offer annual servicing contracts to ensure the safety and correct operation of bell installations and prevent:
Risks of fire
Electrocution of maintenance personnel
Damage to the bell or bell tower structure